Guatemala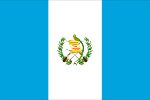 In 2019, Guatemala had 128 cooperation actions, projects and programs under execution. 42% corresponded to Regional SSC initiatives, 35% was developed under the Bilateral modality and around one fourth (23%) was implemented through Triangular Cooperation. In most of these initiatives, its partners were also Central-American countries: Costa Rica, Honduras and El Salvador.
Overall, Guatemala predominantly acted as recipient and, under this role, it was able to strengthen its capacities in different topics related to Legal and judicial development and Human Rights, Disaster management, Environment and Peace, public and national security and defense, among others. In addition, it participated as first provider in a Triangular Cooperation initiative associated with the Health sector.
As a result of efforts made in the framework of these exchanges, Guatemala's SS and Triangular Cooperation could contribute to the region's progress on SDG 16 (Peace, justice and strong institutions), SDG 13 (Climate action) and SDG 9 (Industry, innovation and infrastructure).