Nicaragua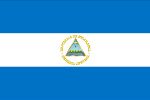 Throughout 2019, Nicaragua had 72 cooperation actions, projects and programs under execution. Six out of 10 of these initiatives were implemented through Regional SSC, around one third (31%) was executed under the Bilateral SSC modality and the remaining 8%, through Triangular Cooperation.
Nicaragua acted as recipient in all Bilateral SS and Triangular Cooperation initiatives, strengthening its capacities in very different topics, mainly related to the Environment, Agriculture and livestock and Education sectors, among others.
Nicaragua associated with several partners, among which, other Central-American countries such as Costa Rica, Honduras and Panama, mainly stood out. Through Nicaragua's SS and Triangular Cooperation, the region could advance the achievement of SDG 13 (Climate action) and SDG 4 (Quality education).