Paraguay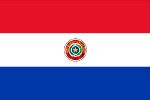 During 2019, Paraguay had 133 cooperation actions, projects and programs under execution. 41% of these exchanges was implemented through Bilateral SSC, this proportion being similar to that of Regional SSC (38%). The remaining 21% was explained by Triangular Cooperation.
Paraguay participated in these exchanges predominantly as recipient, role through which it strengthened its capacities in matters related to Agriculture and livestock, Health, Other services and social policies and Disaster management, among other sectors. However, this country also increasingly acted as Bilateral SS and Triangular Cooperation provider, and it could share its experience in topics associated with Transportation and storage, Energy and Other services and social policies.
Argentina, Brazil and Chile should be highlighted among its main partners. As a result of efforts made in the framework of these exchanges, Paraguay's SS and Triangular Cooperation could contribute to advance the achievement of SDG 11 (Sustainable cities and communities), SDG 9 (Industry, innovation and infrastructure) and SDG 3 (Good health and well-being).