Portugal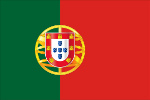 Throughout 2019, Portugal participated in 16 cooperation initiatives, always under Regional South-South Cooperation (11) and Triangular Cooperation (5).
Specifically, Portugal contributed to the execution of more than ten Ibero-American Programs and Ascribed Projects, through which it could share and exchange experiences and knowledge in terms of Culture, Strengthening institutions and public policies, Enterprises and Industry.
On the other hand, Portugal intensified its participation in Triangular Cooperation projects, always as second provider. Through these experiences, Portugal contributed to capacity strengthening in matters mainly related to the Agriculture and livestock, Science and technology and Health, among other sectors. It should be stressed that developing countries from other regions such as Ghana and Mozambique also took part in some of these Triangular Cooperation initiatives.
Overall, Portugal's main partners in these exchanges were Argentina, Brazil, Colombia, Spain and Uruguay. In addition, this country's cooperation contributed to advance the achievement of SDG 11 (Sustainable cities and communities), SDG 9 (Industry, innovation and infrastructure) and SDG 16 (Peace, justice and strong institutions).